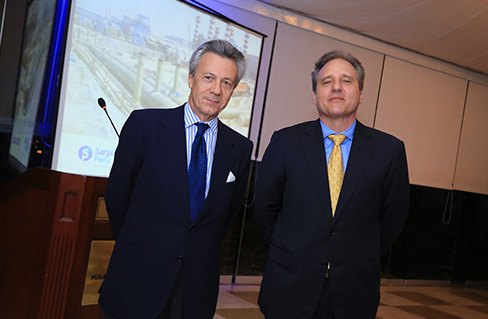 The TDM Group introduces its new fiberglass pipe production plant (GRP)
October 20, 2016


The TDM Group, the leading Peruvian company in Latin America in engineering solutions, together with the Italian company Sarplast, the European leader in the manufacture and installation of reinforced fiberglass pipes, launched their new partnership through the inauguration of a production plant in Peru. This plant will be located in Chilca and will supply reinforced fiberglass pipes and fittings to the Latin American market.



This plant, which will begin production in early 2017, will seek to cover the civilian applications markets such as aqueducts, sewers, irrigation systems and hydroelectric power plants, as well as industrial applications such as thermal power plants, desalination plants, refineries, chemical plants, among others.



At the launch event of the production plant, held on October 20 at the Belmond Miraflores Park, fiberglass pipes were introduced as a superior alternative to traditional pipe materials such as concrete, steel, ductile iron or PVC, in addition to benefits such as:

• Long lifespan thanks to excellent resistance to corrosion and corrosive water attacks or chemical agents.

• Easy handling due to its low weight, allowing quick installation with the pin and bell connection.

• Excellent hydraulic features maintained over time due to a perfectly smooth inner surface.


The strategic choice to invest in Peru is related to South America's development, where demand for fiberglass pipes is rapidly growing in the irrigation, hydroelectric, mining and desalination sectors. Regarding this growing market, the TDM Group is already making proposals for important projects at national level.